Environmental
Contractor
WE MAKE THE WORLD A SAFER PLACE ONE PROJECT AT A TIME
Breathe Easy, trust the professionals
Breathe Easy,
trust the professionals
FERRO Environmental is a professional environmental contractor that specializes in mold remediation, asbestos abatement, lead abatement, inspection/removal of both above and below ground storage tanks, vermiculite insulation removal, HAZMAT, indoor air quality and infection control.
First Inspection Success Rate
How to Hire an Environmental Contractor
The FERRO Group includes FERRO Environmental and CertiClean. We are professional environmental and cleaning contractors that specialize in creating safer indoor environments.
Established in 2003 we have over 18 years experience in mold remediation, asbestos abatement, lead abatement, Infection Prevention and Control, indoor air quality and infection control. (Including both domestic and enhanced cleaning)
Know what you are dealing with. Read our blog or talk with one of our professionals to find out more.
Find the right contractor
Make sure your contractor has the requirements to complete the job. Download our environmental contractor checklist.
Reach out to Ferro Canada to get an inspection.
Environmental Contractor Experience
Simply stated, the FERRO team includes the most responsive, the most experienced and the most dedicated environmental contracting professionals in the business. Our attitude is that no job is too big – and no detail is too small. When you only have one chance to get it right, make FERRO part of your team.
Frequently


Asked Questions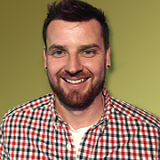 Operations Director
Facilities Support Services
I had the pleasure of working with Ferro on some very difficult remediation projects and I found both Peter and his employees were excellent to deal with and I had complete confidence in their work.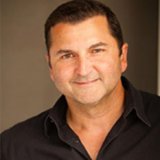 Director
GTA Indoor Environmental Quality and OH&S
I have had the pleasure of using Pete and Ferro Canada on a wide variety of mould, asbestos, and flood cleanup projects. From the smallest project to the largest emergency cleanup Ferro can always be relied upon to deliver high quality, cost-effective, timely environmental contracting.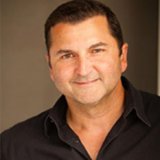 Consultant
I have worked with Peter and the members of his team at Ferro on a number of occasions. Ferro has always provided me with excellent and competitive pricing on any of my projects that have been a part of. Peter and his forces have always provided professional quality work. They go the extra mile to ensure that the client and my team are completely satisfied at the project outcome. One of the keys to Peter's success is that he is a problem solver, not a problem finder. I would recommend Peter to anyone in our industry looking for a first class contractor.
Before environmental regulation, some industrial and manufacturing companies dumped waste chemicals and other pollutants into waterways or buried them underground….
99% of our projects pass clearance testing on first inspection…
We get the job done right the First Time