Remove Toxic Mold From Your Commercial Building To Protect Occupants From Serious Health Risks.
When mold begins to grow in your property, you need experts to deal with it quickly before health risks can arise. FERRO can quickly come in, isolate, clean and repair the area to ensure a safe building environment.
FERRO allows you to regain control over your property by delivering outdoor & indoor mold removal services that:
Have successfully helped thousands of businesses eliminate mold
Isolate and eliminate harmful mold
Restore the area so that damages cannot be detected
Eliminate health risks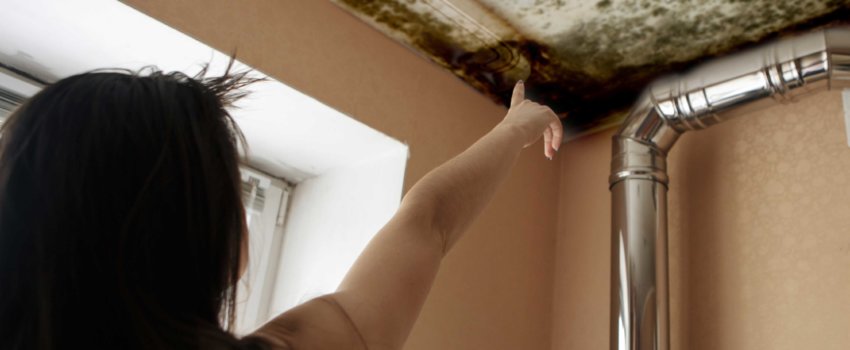 Commercial Mold Removal Company
Mold exists naturally in our environment. It's in the air you are breathing right now both indoors and outdoors. In low or "normal" concentrations Mold and Mold Spores do not pose a serious risk to the vast majority of people. However, challenges can occur when mold is allowed to proliferate indoors thereby elevating the spore counts to beyond normal conditions, such as after a flood or overexposure to moisture.
If that's the case – If you discover that your home or commercial building has mold, remediation should be completed as swiftly and thoroughly as possible. Getting rid of mold can be just as risky as having it in your building, and the process should be carried out only by trained professionals like the team at FERRO ENVIRONMENTAL. A top and trusted name in commercial mold removal, we've helped countless commercial properties with our high-quality service.
"Black mold" and toxic molds are layman's terms for two specific types of molds. The more common types of mold known as "Black mold" and toxic mold are S. chartarum and S. chlorohalonata – more commonly known as Stachybotris, Stachy (Sta-ky), Toxic Mold or "Black mold".
As the most famous species of mold. Black mold (S. chartarum and S. chlorohalonata) is frequently associated with poor indoor air quality that comes after fungal growth has occurred on water-damaged building materials.
---
Don't let mold impact the health of you and your occupants
Contact Ferro Environmental to remove mold quickly and safely
1 (855) 551-7760
---
Why Do You Need Commercial Mold Removal?
Overexposure to this can lead to health problems and in rare extreme cases has been linked to fatality. So if you have discovered, or even have a suspicion that your commercial property has black mold, removal should be performed immediately.
Toxic Mold
The other type of mold, commonly termed "toxic mold" refers to molds that produce mycotoxins. Exposure to high levels of mycotoxins can lead to neurological problems and, again, in rare cases, have even proven to be fatal. Prolonged exposure, for instance daily exposure at work, can be particularly harmful. Health problems associated with high levels of toxic mold spores in a facility are similar to cold and flu symptoms, including irritations of the eye, nose and throat, sinus congestion and other respiratory problems.
All good reasons that if you discover, or even suspect that your property has toxic mold, commercial mold removal should be performed as quickly as possible. A trusted name in professional commercial mold removal, FERRO Canada team has helped literally thousands of commercial properties "breathe easy".
Mold Inspection in Commercial Buildings
The first thing you want to do is to find out what you are dealing with by confirming whether or not you actually have a contamination issue. If you're concerned that you might, call an environmental consulting firm immediately; they will come in and take samples, then analyze them to see whether or not the substance is present. If the results come back positive, that's when you call us here at FERRO ENVIRONMENTAL – the sooner, the better – and have us come in to conduct mold remediation. We take pride in facing every toxic mold remediation project with the highest level of professionalism and an unwavering dedication to sound customer service.
Every member of our team is trained and qualified to handle a wide array of dangerous substances, and we will fully commit ourselves to ensuring your property is safe and you have peace of mind. Our dedication to bringing you the best, most professional commercial mold remediation in the industry is unmatched, and we're always happy to go the extra mile to guarantee our clients are satisfied with their mold and mildew remediation.
Industrial and Commercial Mold Removal
A trusted name in commercial mold removal, the FERRO ENVIRONMENTAL team has helped countless commercial property owners breathe easier. We take pride in facing every black mold removal project with the highest level of professionalism and an unwavering dedication to sound customer service. Once the black mold is removed, the FERRO team can efficiently and effectively re-construct your facility so you would never know we were even there.
When your commercial building has mold, you need to do whatever you can to protect its occupants. FERRO can help. Find out what makes us the best commercial mold removal company in Canada. We'll be on-site and on-call quickly with our emergency outdoor and indoor mold removal services by contacting us or by calling our C.R.A.S.H. Team at 1-877-429-7760.
Environmental Remediation Services:

Mold Removal Blogs
The presence of mold can strike fear into the hearts of anyone. Depending on the species, mold exposure can cause…
Be it a commercial, retail or residential property, those businesses that are leasing your property expect a measure of quality…
Mold is certainly a serious problem. Not only does it cause many health problems ranging from respiratory issues, skin irritation…
Mold in buildings, especially commercial buildings such as offices and shopping centres, can cause a range of problems for tenants…
As an employer, you're accountable to health and safety regulations that require you to ensure that your employees work in…
In 2016, residents at a condominium in Toronto's Fort York Boulevard had found black mold in some areas of the…
Be it a result of water damage, high moisture levels or spore contamination, dealing with mold is a serious issue…
It's no secret that a correctly done – i.e. compliant with all regulations and with zero remaining contamination – mold…
The regulations of mold remediation can be a major issue for property owners, especially If your building is suffering from…