ASBESTOS ABATEMENT
For both residential and commercial property owners, the environmental and financial risks associated with asbestos abatement have never required more expertise, more commitment or more sensitivity. Fortunately, asbestos abatement isn't a service we 'also do.' It's what we do.
FERRO is a member of the Environmental Abatement Council of Ontario, and is fully insured, bondable, and WSIB current, and trained for all asbestos abatement projects, guaranteeing your property is in safe and capable hands.. .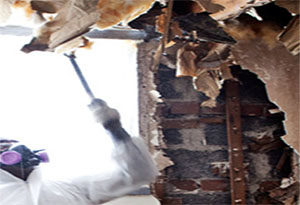 MOLD REMEDIATION
If you have discover that your home or business has mold, remediation should be performed as swiftly and quickly as possible. An unhealthy and hazardous substance, getting rid of it can be just as risky as having it in your building, and the process should be carried out only by trained professionals like the team at FERRO ENVIRONMENTAL. A top and trusted name in mold remediation, we've helped countless commercial and residential properties with our quality service. The first step in mold remediation is, of course, knowing whether or not you actually have a contamination.. .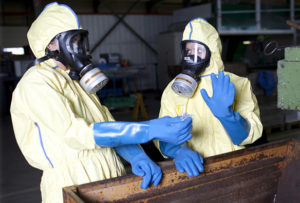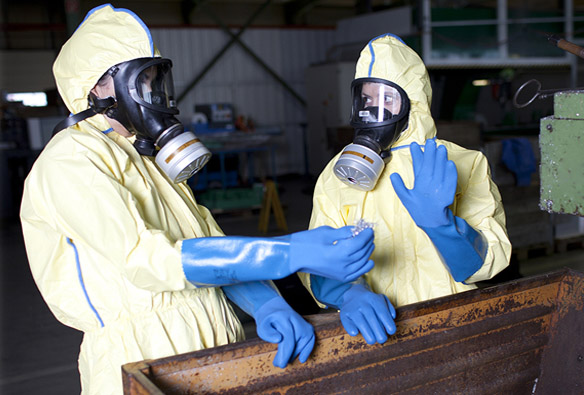 HAZMAT
If you have discovered hazardous materials in your home or facility, contact FERRO Environmental for safe and efficient HAZMAT removal.  If you think you've uncovered hazardous materials in your home or business, it is important to not disturb it. An environmental consulting firm will take samples (usually 3 samples per material) and after having them analyzed at a lab they will confirm whether or not you are dealing with a hazard.  You can call FERRO Environmental for a list of reputable environmental consultants in your area. HAZMAT testing can take up to 3-5 business days.  If the material is deemed a hazard, you can ask the environmental consultant to . .
INDOOR AIR QUALITY
Environmental cleaning of air ducts is not the same as traditional duct cleaning, when dealing with high rise buildings with environmentally impacted systems using the wrong approach to decontamination can lead to disastrous accidents, unexpected costs and increased liability.
In potentially hazardous environments such as hospitals, or buildings where toxic substances are present (asbestos, mold, lead) the opportunity for poor indoor air quality is high. Duct cleaning robots are the clear solution to these occupational hazards by effectively performing . . .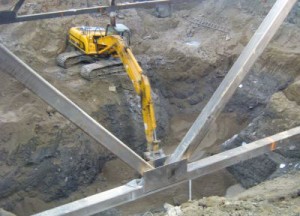 SOIL AND GROUNDWATER REMEDIATION
FERRO ENVIRONMENTAL is an industry leader in soil remediation. Soil and groundwater contamination degrade the value of your property and can pose a serious threat to health. The FERRO team effectively cleans up abandoned and contaminated brownfield sites using the latest soil remediation techniques – from site preparation to excavation, treatment, backfilling, compaction and site restoration.
Upon arrival on the scene, our highly experienced, specially trained team will assess any and all hazardous conditions and environmental risks comprehensively and select the best treatment method, such as: soil washing,. .