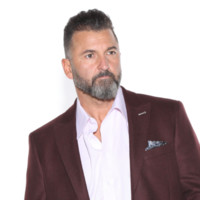 Founder
AREA OF SPECIALTY: Full spectrum abatement and remediation including asbestos, soil remediation.
As leader of the FERRO team, I am committed to bringing together our industry's top talents and directing them towards efficient and effective completion of our clients' projects. The result? FERRO Canada's regular appearance on PROFIT Magazine's Top 100 list of most successful companies in Canada.
As a recognized speaker, and industry champion, I regularly speak on how businesses can minimize their risk by protecting their most valuable assets.
Before founding FERRO Canada, I founded Imagenius, another PROFIT 100 company, and have held executive project management positions with Gryphon Building Solutions Inc., Specified Construction Management Inc. and GPM Property Management.
I also sit on the Board of EACO and the Toronto Construction Association's Environmental Committee and acts as an environmental adviser for many of FERRO's clients.